Access to the shop manager
Once registered you can access an exclusive environment to manage your online store and your commercials.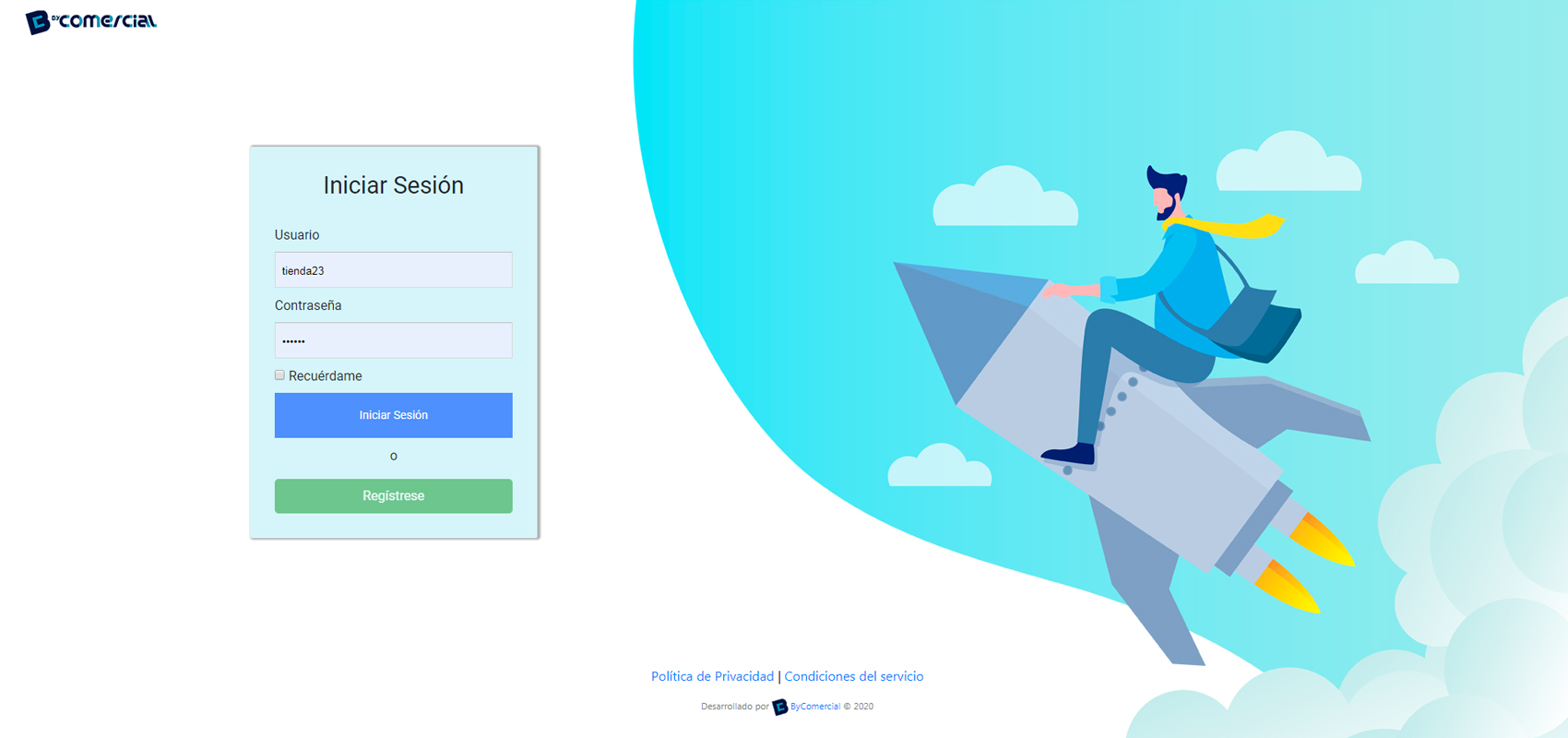 Use your username and password provided in the email you received with your registration confirmation.
Once you enter this data you will be able to:
-Add categories and subcategories
-Add products
-Manage Commercials
Create new commercials
See sales locations
-Manage orders
-Manage massive loads
Products
Prices
Stock
….