Rates and Prices ByComercial
Select a Plan and start selling
Free
SSL Certificate
Online Store
100 Products
Category Management
Orders Management
Customers Management
Plan A
SSL Certificate
Online Store
1.000 Products
Category Management
Orders Management
Custormers Management
Plan B
SSL Certificate
Online Store
10.000 Products
Category Management
Orders Management
Customers Management
Demo
Android
Virtual Catalogue
100 Products
1 Sales Agent
Category Management
Orders Management
Customers Management
Geolocation
Plan A (1 License)
Android
Virtual Catalogue
1.000 Products
3 Sales Agent
Category Management
Orders Management
Custormers Management
Geolocation
Plan B (1 License)
Android
Virtual Catalogue
10.000 Products
5 Sales Agent
Category Management
Orders Management
Customers Management
Geolocation
Frecuent Answer Questions
Yes, you can register for free to test the platform for 30 days.
With our basic plan you have a domain with ssl included. Simply tell us which domain you want to use and we will set it up for you.
Our plans already include a hosting for your online shop and all the necessary data.
Our plans are monthly. Once your monthly plan ends, it will be automatically renewed if you have not previously cancelled.
From your account you can change your plan according to your needs as long as you comply with the requirements established for that plan.
If our plans are too small for you or you need some specific functionality, contact us and we will see the best options for your business.
Do you need help or more customization?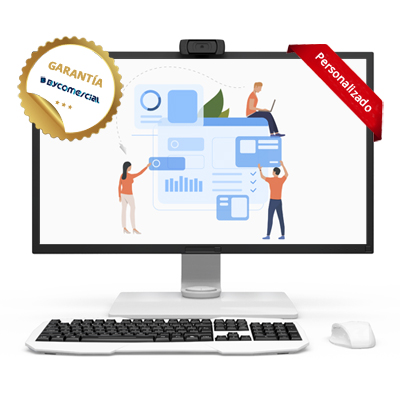 Custom design
From 587€

(single payment)
Design adapted to the corporate image and colours provided by the user

Selection of templates to be chosen from 10 with different configurations.
Subsequent adaptive changes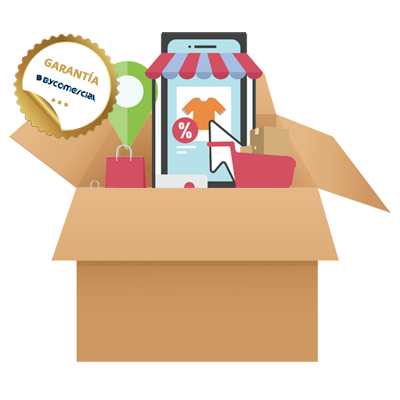 Shop Configuration

From 437€

(single payment)
Initial setting of users, categories, subcategories.

Massive first product upload support.

Support for activation of own domain.

Creation of corporate email accounts (max 5)
Subsequent adaptive changes.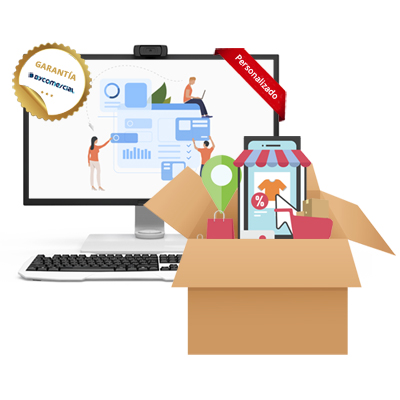 Business pack
From 783€

(single payment)
Custom design
+
 Shop configuration
 – Prices do NOT include taxes –