Creating a successful online shop is a set of factors. We offer you the definitive summary.
It must be taken into account that at the moment it has been demonstrated that thousands of online shops have appeared to capture the effect of the demand for online shopping, the new consumer who has been re-educated in internet shopping.
What do I have to do?
Choose what to sell
You have to spend time knowing that I am going to sell because the product is the main thing. You have to know that you are selling, analyse everything related to it, do a market study. This is perhaps the most difficult part.
Tools such as Google Trends help you discover the most popular products based on the keywords that users enter into the search engine and, at the same time, this will help you to choose a product and adapt your online shop to the principles of SEO (in one of the sections we will talk about web positioning).
Remember that in bycommercial shops you must first include the categories, to be able to add products. Consult the User's Guide
a)Carry out a SWOT analysis: SWOT analysis is one of the most important tools in strategic marketing and consists of analysing the strengths, weaknesses, opportunities and threats focused not on the market, but on your company. Through this analysis you will obtain a vision of the potential of your new business.
b) Analyse what is happening in the market: Answer questions such as what are the trends and developments, what is the average turnover or who/what plays an important role to know how the market was in the past and how it will tend to be in the future, and be able to cope with new developments.
c) Set your target group: Study the consumer and define what age parameters they are, why they need your product, what their average income is, what their lifestyle is, how you can reach them, etc. This will help you to have a clear image of your target group and increase conversions in the future.
d) Observe the competition: Carry out an analysis of the competition and examine the strategies they use and the solutions they offer to consumers (for example, they have a blog as a way of providing information). In this way you will be able to put yourself on the same level as the competition and even stand out from it.
Domain name
The domain name is the URL of your e-commerce site. It is best to use your brand name as your domain name. This way, anyone who visits your online shop will know that they are on the right site.
The URL should be short and, as with the brand name, should be able to represent your offer.
You also need to check that the domain is available. You can check this here.
Brand name
The brand name you choose has to be easy to recognise, easy to remember and, above all, has to represent your product. Therefore, the following applies to this:
Don't give the wrong impression
Do not use brand names that already exist
Avoid confusion with other existing brand names
Look for an original name that speaks for itself and check if it is still available at the Patent and Trademark Office.
Do you have any idea of expanding internationally? Then check that you can use that name abroad too.
Hosting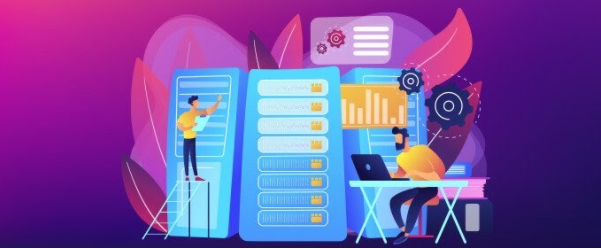 One of the fundamental conditions when creating an online shop is to have a good hosting.
Hosting is a combination of several services that give you the possibility to publish your website on the internet. When you hire a hosting, you are renting a space on the internet to shop vital information that will make your page perform properly.
When choosing a hosting, it is important that you pay attention to the following aspects:
Speed: If you choose a hosting that slows down the loading speed of your page, users will get tired of waiting and will not hesitate to leave your website and visit others.
Location: You can hire a national or international hosting. If you choose the second option you must know if the provider has a data that is close to your region. Also, if you do not speak English, keep in mind that if you choose the second alternative, most of the international providers only speak English, so it is recommended that you request a service that provides technical support in your language.
Free or paid service: not always the most expensive is the best and vice versa. Choose carefully and according to your needs.
Telephone attention: The service must offer you attention 24 hours a day, 7 days a week. If you have any doubts, you must have the telephone contact available and in your language to make communication more effective.
Setting product prices
One of the most difficult decisions in e-commerce is pricing. If you don't know the value of your products, you can price them too high or too low, and both you and your customers will lose out.
The price of a product can change quickly, depending on the popularity of the item at the time, whether there are already successor models or how many manufacturers are currently producing it.
Therefore, in the course of your business activities, you should regularly compare your suppliers and their conditions and adapt the prices of your products as quickly as possible to changing market situations.
Example: Fidget spinner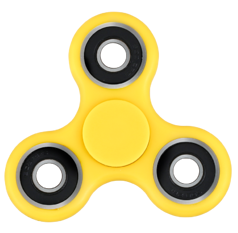 A few years ago, Fidget spinners were sold for 5 euros (and still sold almost everywhere), so manufacturers, importers and resellers had the possibility to set very high prices during that time.
A few months later this trend was attenuated, as more and more manufacturers were producing Fidget spinners. Purchase prices were thus reduced to a few cents per piece.
Only those who negotiated quickly and resolutely were able to benefit from the really low purchase prices while there was still demand.
Prices
The multiprice system of bycomercial.com allows you to generate an A-B strategy with the prices. For each customer, or group of customers, you can set a price and check whether and to what extent the price affects the final purchase. The same product at a different price can have different results.
Legal texts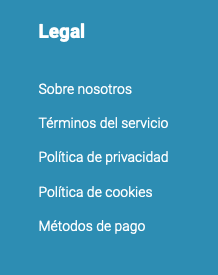 Legal notice
The first essential document is the legal notice or company details. To convey transparency and increase customer confidence, a legal notice is mandatory (and encourages conversion). Customers have every right to know who they are dealing with.
Article 10 of Law 34/2002, of 11 July, on information society services and electronic commerce (LSSI) specifies what you have to name. The legal notice must state, for example: the name of your company, the address of the registered branch, the e-mail address and/or the number of the commercial register, in this case.
Data protection and cookie policy statement
In order for your customers to know how their personal data is handled, you will need a privacy statement and cookie policy. For example, you need information such as name and address to be able to deliver orders. When you collect such data, you have an obligation to inform your customers and visitors to your website about it. This is achieved through the data protection policies.
If you use cookies, you must let your customers know that you are using them. Cookies are compressed files containing data with certain characteristics. This data is collected or saved when the user navigates through the website, and for example Google Analytics can use it for ads on social networks.
Users must be informed about what type of cookies are being used. These can only be collected with the express consent of the user. The consent is only valid if the user has been informed about which cookies are being used.
General terms and conditions
If you have an online shop, you have to comply with a number of legal requirements. Most of these requirements can be found in the general conditions of your online shop.
The General Terms and Conditions of Sale are very important for an online shop. They set out some of the legal conditions, by which the contracts between the online shop and the users who register. They contain clauses such as which type of law is applicable, the duration of the contract, information on the right of withdrawal, among others. In addition, it is a symbol of trust and the customer will feel more secure when placing an order in your shop.
For this reason, the general terms and conditions specify the average delivery time, payment options, exceptions to the right of withdrawal and the laws on legal guarantees.
Right of withdrawal
As a customer you can go to a physical shop to see the product up close. But online this is not possible. That's why you need a good return process, also known as the right of withdrawal.
When buying online consumers have the legal right to a 14-day consideration time. It is mandatory for the visitor to know what he or she is facing before placing an order. Therefore, you have to notify this clearly on your website. There are items that you do not have the right to withdraw, because they are personalised products, or because of hygiene.
This is where the right of withdrawal form comes in. If you do not send in a form, you run the risk that the customer will return the item even a year later.
The legal documents on bycomercial.com to configure the legal documents on bycomercial you must enter the Menu/Settings(Legal texts. The legal texts can be included in pdf format and will appear in the footer of the online shop.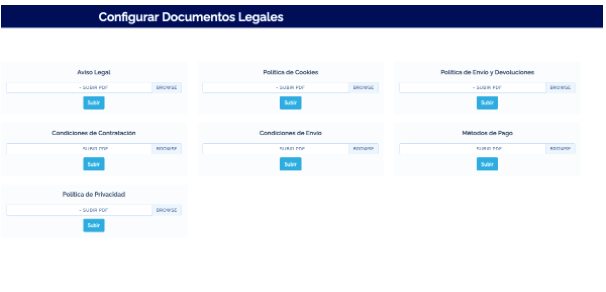 Consent or data protection agreement
If you have collected personal information from customers (with their consent) and share it with a third party (for example with PayPal for payment processing), a Consent Agreement or Data Protection Policy must be in place to stipulate the terms and conditions under which such processing is done.
The agreement stipulates what type of data may be processed, the obligations of the processor, responsibilities, purpose of processing and security measures, among other things. This document is mandatory and can be requested by the competent authorities.