Clothing stores need a powerful and highly scalable online store CMS. The main features would be:
Speed
The charging speed required is very important because users are viewing many products, comparing, and want everything to charge at almost instantaneous speed.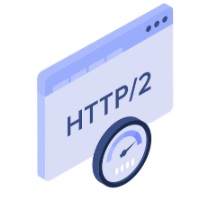 Attributes
Very important are the attributes of the clothes. Size, color, variations, availability, … you have to offer very consistent information about those details, either visually or in detail.
Design
The design of the website is like the shop window. But be careful not to overload it. In fact some brands bet on sobriety, improving in usability. If I go to the online store I want to browse the products, not the offers.
Easy shopping
The purchase process should be safe, but very easy. This factor is well studied, but it must be implemented correctly.
Related products
Helping in the sale with some complement, similar products with brand variations, alternative price, top sales, is a good strategy. The way to include these products must be able to be defined, or left under the tutelage of sales optimization criteria, etc. The CMS must have automated decision making capabilities.
More sales channels
To coordinate the online and offline sales, everything must be linked. That way we get data to make efficient decisions. ByComercial makes it possible to integrate both sales systems and others.
Stock
The quantity of a product available is important and not only at the warehouse level, but also at the store level, if you have a click&car system. This system is something that is going to become more and more widespread. The exchange of stock between stores is a factor that must also be controlled.
Dropshipping
Selling from others and selling for others in a simple way is one way to increase sales. Whether in the form of franchises, online stores, independent physical stores, … the ERP must facilitate the exchange of information that is necessary, but without interfering with the privacy of each of the environments. That is to say, the invoicing is independent, but the capacity to transfer products, prices, stock, etc, improves a process that increases sales and benefits for all.
Categories and brands
The classification process of the products must have trademarks, systematization of categories, subcategories, and an efficient presentation system in searches.
Search engine
The main value of an online store is its search engine. A well-defined search engine is what an Internet user wants most. Let's think that it is Google, and because it rose as a leader over other similar ones. The search engine must be defined to help you sell. And we repeat, it helps to sell and not to buy. Let's think about amazon and think about its search engine.
Plugins
If you want a CMS that can implement your own plugins, version control, etc. ByComercial is not what you are looking for. We prefer to take care of everything, and the user will spend their effort to manage their online store, just like they put their clothes in the shop window, but they don't start plastering or cutting wood to make a stand. If you need something, call the window dresser, glassworker, etc.
Selling clothes in post-Coronavirus times will be a challenge that must be met with intelligence and vision for change. Another phenomenon is the irruption of the fashion of the 'pop-up' that involves the temporary rent of a place by brands for specific promotional campaigns or dissemination of their products because the longer rents, sometimes are unsustainable because of the high cost involved.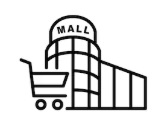 Functional modularity
There is also the phenomenon of other countries of collection premises, but not of purchase. A mere warehouse, but with the advantage of collection in the vicinity. The customer buys online, gets it when his order is available, collects it, and in case of doubt can return it in the same place. Clothing stores become delivery and collection centers, optimizing spaces, or even simultaneously both concepts.
This is the inverse concept of IKEA. I go to the store to pick up an order and while I'm there, I buy other things, which I wasn't planning on buying. This is a concept associated with supermarkets with hidden dumping with some products: bread, milk, which is always at the bottom, and forces you to go through everything else. This concept is also used by Amazon on its website, but it is not recommended in other online stores.
From bycomercial.com we recommend using the premises as intermediary sales points or independent physical sales. With bycomercial's ERP you will be able to control the online sale, and all the management of the physical store, either as a store, as a warehouse, as a mixed concept, and link it with other premises.