Retailers are passing their particular rubicon and cannot afford to ignore the need to innovate and digitize. The contraction of the economy is a process of change, which will make many companies disappear out of fear, mistrust or simple correction.
But watch out, consumption will return because we are what we are… consumers. The consumer, like the company, reinvents itself. We must reinvent ourselves with them, or educate them. The latter is part of the activity of large companies, and the others tend to go with a hindrance, but that does not mean that we cannot create profit, even using size to be more agile. A small shop has the capacity to create a simple, warm environment, without crowds. A small bar or catering company can take advantage of its size, and allow mini meetings, deliveries,…

Inland tourism
Tourism is a great invention, but if there are no external customers, you have to look for them inside. Promote exclusivity, peace of mind, and low prices. A revolution is being prepared, although if we want to see a crisis we will see it. Does anyone think that there is no crisis at any time? There are winners and others who simply do nothing. The hotels will have customers.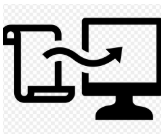 1. Offer flexibility in payment, loyalty and shipping options
As the new norm of social distancing is established, we are beginning to see the economic effects of this pandemic. Experts predict that real world GDP could fall by as much as 1% worldwide, and all lines of business will feel the pressure. As a result, consumers are likely to need new and innovative ways to pay for purchases.
Businesses can help them by expanding loyalty offerings, issuing gift card expiration extensions and implementing new gift card payment cycles.
longer paydays. For example, several automobile companies are implementing the deferment of loan payments during the pandemic. And Ford uses its TV spots to communicate flexible financing options to national audiences.
If payment flexibility is not an option, other ways to provide assistance are listed below:
Offer customers additional shipping options, including the option to receive packages that do not require signatures or contact upon delivery.
Improve direct-to-consumer (DTC) and connect commerce and service so customers can order both by phone and online. This is particularly interesting for consumers who want to talk about products before they buy them, but cannot go to a store.
2. Create new digital and social media experiences
Now, with a customer base that is only available online, retailers can no longer rely on proven, real-world physical experiences. It's time to use your entire template to come up with new ways to connect with customers.
Expand the experience of your retail staff in social networks. Glossier does this incredibly well for its millions of followers. Their Instagram channel posts employee makeup routines despite store closures.
Offer an exclusive service. This offer can allow the company to reach new audiences in an authentic way and provide a special service that other retailers cannot replicate.
Create individual experiences through video conferencing. An example of a furniture company might be video design consultations via FaceTime, Skype or Google Hangouts, since most consumers are confined to their homes.
The data for 2021 are for growth, taking into account the disaster of 2020. This will give opportunities to efficiently managed companies. Just as during the previous crisis, concepts such as "low cost" became fashionable, betting on low-cost consumption, small expenses that did not give problems.
Reinventing yourself on that scale will be very important, taking advantage of the fact that sales of certain products are going to rise.
Dropshipping
Search for quality suppliers. There are companies that offer the sale of their products as intermediaries.
Platforms for sale without investment. Saas or pay-per-use.
ByComercial is the ecommerce tool to manage your online sales. It does not have a network of associated suppliers, but any supplier that allows exporting prices with csv can be used by ByComercial users to upload those products massively.
Do you need a specific API?
Contact with help@bycomercial.com and ask for it.