If you already have an online store created with ByComercial, here are some tips that can help you a lot to improve it.
Recommendations
The power of a recommendation is at work in the online world. If they are also testimonials that lead to a website, or a public social networking profile, credibility increases.
Everything good that your clients may say about you should never be hidden. Don't consider it selfish, consider it as your online store is slowly passing the social test.
Use copywriting
More important than you might think at first. Copywriting is the use of persuasive language to attract customers and improve sales conversion. Not just blog posts. Newsletters, product descriptions and product sheets will take you to another level if you watch your words.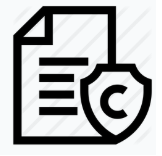 On the other hand, please note that if you share products with another online store and both use the same standard descriptions, you may test positive for duplicate content in the Google controls.
Copywriting and content marketing can form a spectacular tandem.
Use effective branding
The look of your online store: colors, logo, layout, navigation guidelines. Think of your online store as a representation of your personality, it is your seller made code ;-). Use corporate colors (apply them as much as you can in your social networks), stand out and get that when someone sees that combination, their mind goes directly to your business.
Improve the user experience on your website: usability
One of the most important aspects you should take care of is the user experience. This should be one of your priorities. Your website has to be easy to use and fast. The fewer clicks people have to make to find what they are looking for, the better. You have to make it easy for people who want information about your brand or to buy a product.
Optimize your images
In online stores the amount of images can be very high. This is something that will end up costing your hosting or the platform you use. You should upload them in an optimal format for web, PNG and, if possible (depending on where you have your online store), compress them.
But it's not just that the images are heavy, it's that Google doesn't read images.
Is that true? Google only reads text.
Solutions: Name the images and use keywords. Don't use file names such as aw34dr. The correct one would be something like this: shirt-size-34. As you can see, I have omitted the check mark for the word "shirt". The spelling punctuation or capitalization in the Slug (title in hyphenated format: word-word-word) can cause search errors in some search engines (remember that not everybody uses Google).
As it is a product you want to sell, you must also give a description of it, as it will improve its indexation. Fix that text, don't put "blue t-shirt man", it will give you better results if you write "blue fitted t-shirt, ideal for your days of leisure".
Responsive design
Sell by mobile, see yourself on mobile, be easy to handle with mobile. Be careful, this does not mean that the screen fits and also think that we must offer everything in much less space. The increase in purchases from a mobile device is unstoppable. We buy in our leisure hours, and we do it in a relaxed way: from the sofa while watching TV, in the company of friends in a cafe, etc. You don't have to worry about this because all bycommercial stores are responsive.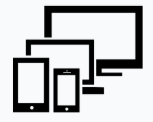 Create slide content and use Slideshare
If you use different formats and channels to offer content, your broadcasting possibilities are expanded and you can reach more people. Slideshare is a social network for publishing PowerPoint slides and Word or PDF documents. It is one of the platforms that ranks best on Google and with it you will gain visibility.
Design Computer Graphics to add value
Explanatory infographics speed up the process of understanding what you want to convey and always give us many advantages for those who hate to read.
Infographics are a fantastic visual resource, and increasingly used, to offer data in a graphic and easy to consume way. If they are well done and the content is interesting, they circulate a lot on social networks. It is, therefore, a format with many possibilities of becoming viral. There is a very simple tool for making computer graphics called Picktochart.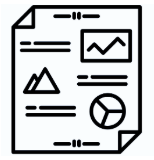 Generate audio content: podcast and soundcloud
Another alternative that is compatible with the previous ones and just as effective is to record audio files with useful and relevant information for your followers. Soundcloud is one of the best social networks for creating and publishing podcasts. You can then insert them into your articles and share them on your social networks.
Make a conversion study
Analitics is a free and easy to install tool that gives you a lot of data about the users that visit your website. Among other things, you can follow the process of a visit from the moment they enter until they subscribe to your newsletter or buy a product. It also gives you information about the people who leave the site without making a conversion, something that allows you to correct errors and improve.
Work your Landing Page
The landing pages are the most important ones on your website, because there the newcomer will get to know you and you will have very little time to explain what you do and how you differ from others. If the landing pages are not good, do not attract and do not convince, it does not matter how well you do in other areas.
Make them have a clear and defined purpose, don't turn it into a crappy version of the main website, which grows and grows. It is a place of ultimate decision, a pamphlet, clear and with answers. No discussion… this is what you want.
You can use conversion tools like Hotjar or Crazy Egg to make small changes and improve the results.